Healthy Handwashing Survey
The results are in from Bradley's 2017 Healthy Hand Washing Survey. The survey queried 1,042 American adults online Dec. 12-15, 2016 about their hand washing habits in public restrooms and concerns about germs, colds and the flu. Participants were from around the country, were 18 years and older, and were fairly evenly split between men and women (49 and 51 percent).
Public Hand Washing Habits
Nearly all Americans (97%) believe it's important to wash one's hands after using a public restroom and this number has grown over the past year. As observed in previous years, men are also far more likely to simply rinse (without soap) than women.
The most common reasons for not washing hands after public restroom use is the lack of soap or paper towels, use of hand sanitizer instead, or sinks that are out of service.
The Influence of Peer Pressure on Hand Washing Habits
More than half say the presence of other people causes them to adjust their actions in one of two ways. They'll either make sure they wash their hands or they'll wash longer or more thoroughly.
The survey also found that a written reminder posted in a restroom can influence behavior. Almost 40% of Americans admit they're more likely to wash their hands after seeing a sign that requires employees to wash before returning to work.
Restroom Encounters of the Worst Kind
Public restrooms are everywhere but they're not all created equal. Nearly 70% of Americans say they've had a particularly unpleasant experience in a restroom due to the condition of the facility.
"Most everyone has had a bad restroom experience and, unfortunately, it's usually something you don't forget. "The good news is that manufacturers, like Bradley, do listen to consumers' concerns and work to address them by creating new and innovative products."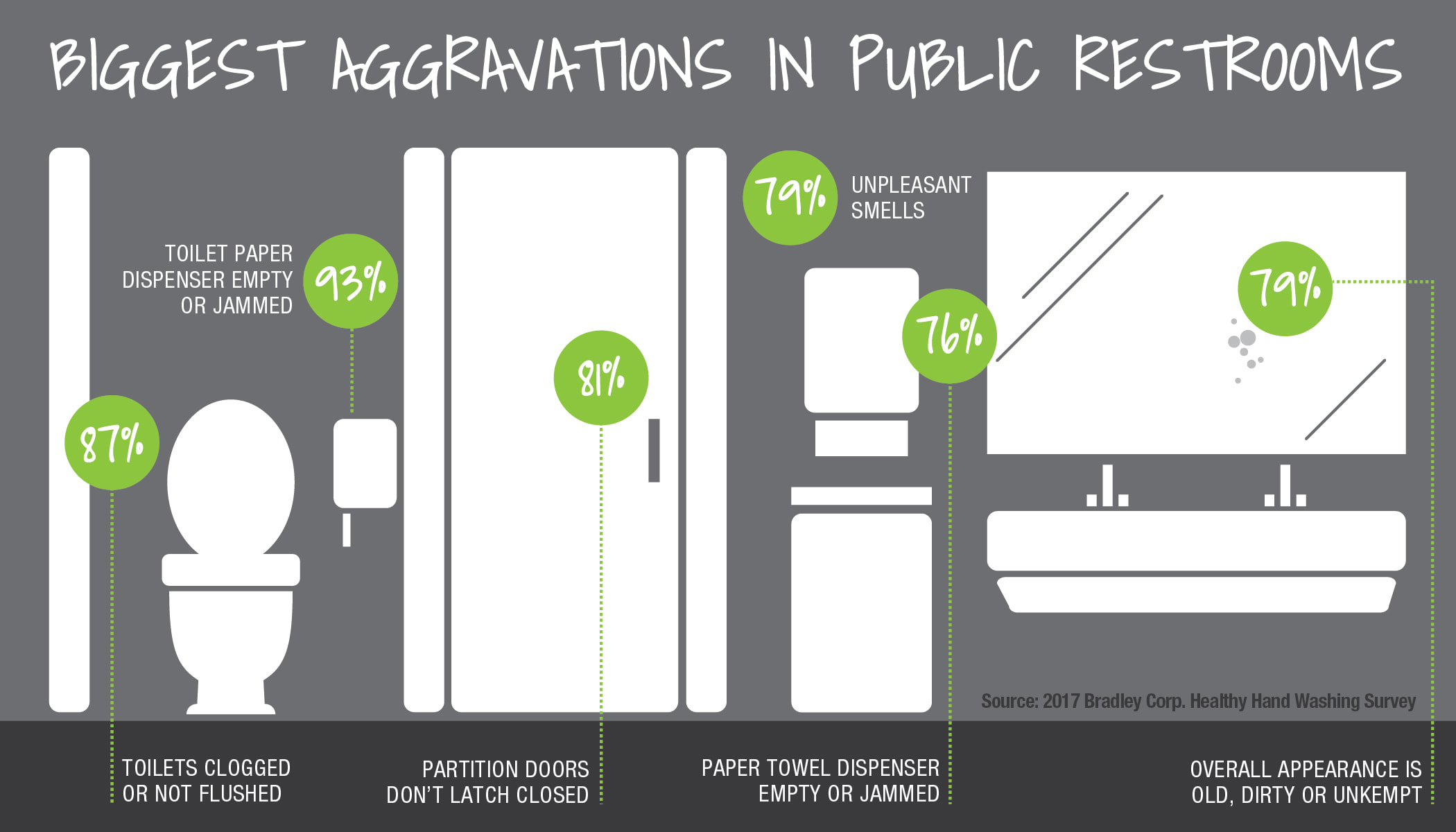 Impact of Clean Restrooms in the Workplace
Unclean restrooms can also negatively impact a business. Almost all Americans (92%) see a direct relationship between the quality of a company's products and services and the quality of its restrooms. This is further supported by the fact that 88% believe that if a restaurant has unclean restrooms, the likelihood is that the kitchen is also unclean.
Half of U.S. adults believe that unclean restrooms at a company give a number of negative messages about how the company is run or how it treats its customers. As a result, 56% say that if they encounter an unclean or unpleasant restroom, they either will not return to that business or will think twice about doing so.
Germ Avoidance
Americans also don't like touching things in public restrooms. In fact, to avoid coming in contact with surfaces, they utilize all sorts of techniques.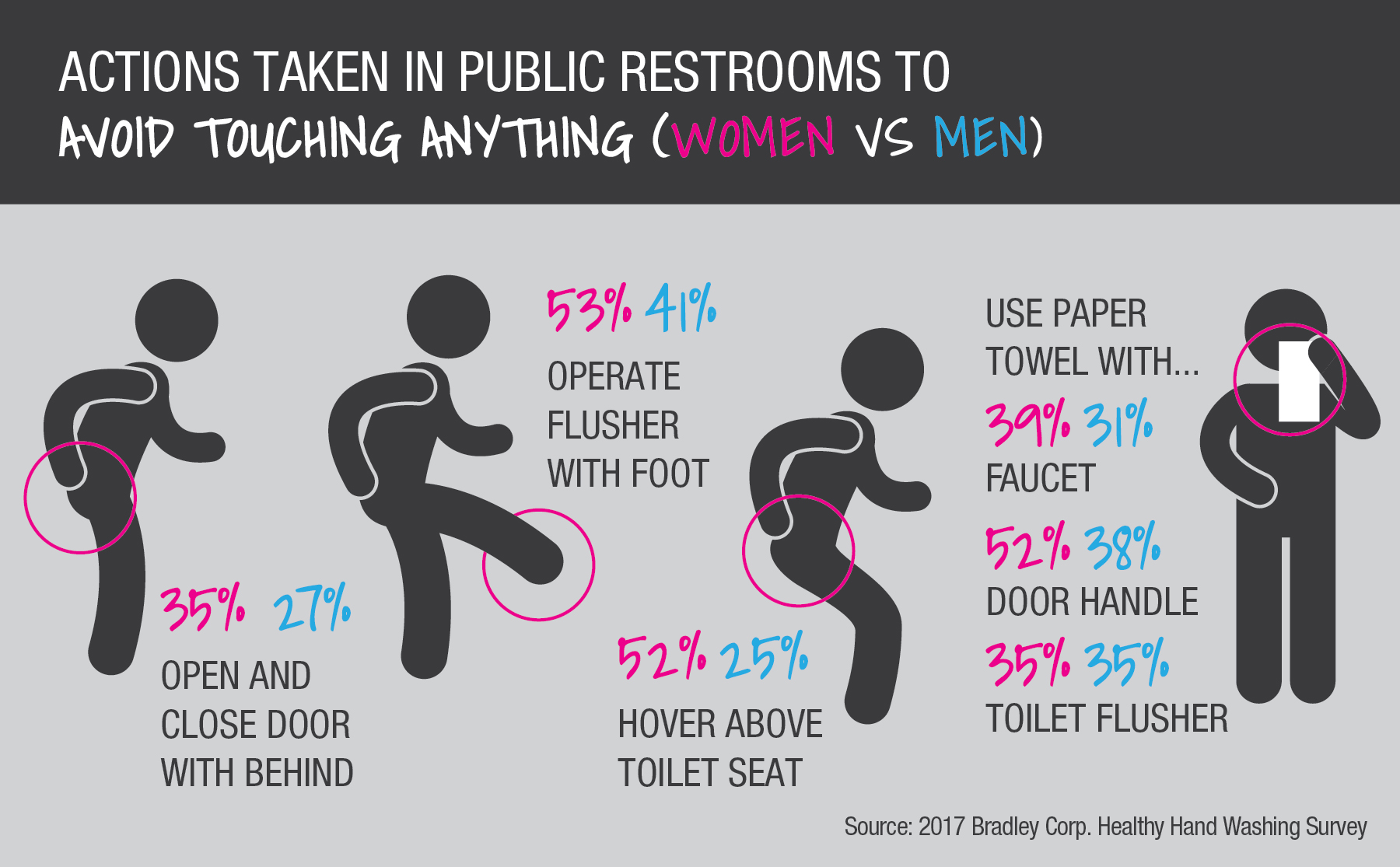 And 85% say they adapt the way they greet people when they are sick. Here's how;