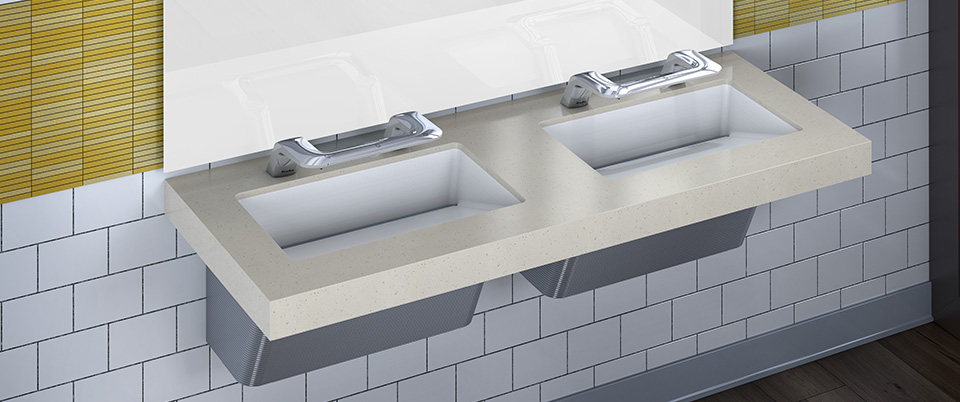 Coming Soon
OmniDeck with WashBar Technology
The exclusive all-in-one WashBar is now available with Bradley's OmniDeck line bringing you more hand washing options than ever before.
The integral undermount basin is designed to minimze water and soap splash back
Available as a customizable one-piece continuous solid surface deck
Available in dozens of Terreon solid surface colors with matching sheet stock for shelving
Perfect for alcove renovations
The smart solution you've been
waiting for
All the fundamentals of handwashing have been thoughtfully
designed into Bradley's cutting edge WashBar.
The WashBar is a single piece of chrome plated stainless steel
that combines soap, water and dryer for user convenience and
design aesthetics. LED lighting on the WashBar visually orients
the user along with easy to identify icons on the top of the bar.
---
Use in a variety of applications
This innovative solution for commercial washrooms is ADA compliant
making it perfect for applications such as:
Aquariums and Museums
Financial Institutions
Colleges and Universities
Entertainment and Amusement Centers
Healthcare and Office Buildings
Restuarants and Retail Locations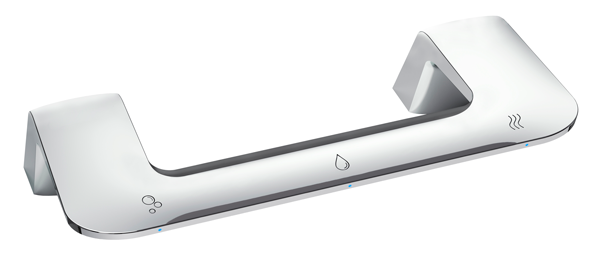 Learn More
Contact Us