Eyewash, Plastic Bowl & Showerhead
Model S19314EW
Learn more about Halo, the most effective washdown protection for emergency eye relief
Spintec Showerhead provides the most consistent distribution of water from a drench shower, improving user washdown
Complies with ANSI/ISEA Standard Z358.1
Galvanized steel protected with BRADTECT safety yellow coating
Universal identification sign and inspection tag included
Drench shower exceeds minimum water flow of 20 GPM at 30 PSI
Eyewash exceeds minimum water flow of 0.4 GPM at 30 PSI
Formerly Halo model number S193140A1AAAA00
Bradley's S19314 Series is the most complete safety fixture on the market. The drench shower provides full-body relief from contamination, and the eyewash targets the eyes, where a gentle spray of water is optimal.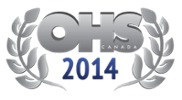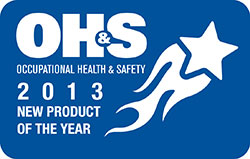 2013 Award Winner
Product Literature Request
Emergency Fixtures Catalog
Safety Fixtures Warranty
Bradley Fixtures Corporation warrants to commercial and institutional purchasers only, each new Bradley unit to be free from defects in material and workmanship under normal use and service upon the following terms and conditions:
This warranty is limited to replacing or repairing, at our option, transportation charges prepaid by the purchaser, any Bradley unit or part thereof, which our inspection shall show to have been defective within the limitations of this warranty.
The period during which Bradley units are warranted measured from the date of installation is as follows:

Evero material warranted for fifteen years.
NDITE power management module and photovoltaic cells warranted for five years.
Terreon material warranted for ten years.
All other components warranted for one year.

This warranty does not cover installation or any other labor charges and does not apply to any units, which have been damaged by accident, abuse, improper installation, improper maintenance, or altered in any way.
The replacement or repair of defective plumbing fixture units as stated in this warranty shall constitute the sole remedy of the purchaser and the sole liability of Bradley Fixtures Corporation under this warranty. BRADLEY FIXTURES CORPORATION SHALL NOT UNDER ANY CIRCUMSTANCES BE LIABLE FOR INCIDENTAL, CONSEQUENTIAL OR INDIRECT DAMAGES CAUSED BY DEFECTS IN BRADLEY PLUMBING FIXTURE UNITS OR ANY DELAY IN THE REPAIR OR REPLACEMENT THEREOF.
This warranty extends only to commercial and institutional purchasers and does not extend to any others, including consumer customers of commercial and institutional purchasers.
THIS WARRANTY IS IN LIEU OF ALL OTHER WARRANTIES, EXPRESSED OR IMPLIED, INCLUDING ANY IMPLIED WARRANTY OF MERCHANTABILITY OR FITNESS FOR A PARTICULAR PURPOSE OR OTHERWISE.