WashBar Software Updates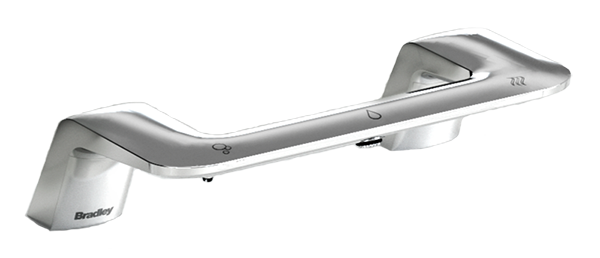 How to download and update the WashBar Software
The master control board software can be updated using a USB flash drive. To update the software:
Step 0: Flash drive file format must be FAT32 (This is usually the default file format of a new flash drive. Check properties of flash drive before copying update "HEX" file to verify that it is not NTFS, exFAT or other formats. If file system of flash drive is not FAT32, it will not hurt the system but the software will not be loaded.)
Step 1: Download the desired software revision into the ROOT directory of a USB flash drive (do not copy file in any folder).
Step 2: Place the USB flash drive containing the desired software into the master control board. Disconnect the transformer that provides power to the barrel plug to power off the master control board. Then reconnect the transformer to the motor pigtail plug. Wait a few seconds for the control box to restart.
Step 3: DO NOT REMOVE FLASH DRIVE until status LED on master control board turns off and LED lights on WashBar turn all BLUE to indicate update is complete.



LEDs may turn off after ALL have flashed BLUE if standby LED setting is set to "OFF". RED LEDs may be solid if low soap or board error has occurred or Flashing RED if sensor is blocked.

Step 4: Remove USB flash Drive if desired. Leaving USB flash drive in master control board will not affect WashBar performance.
Note: Software version will display on the LCD screen. Software can be reversed to a previous version by having only an earlier version of the software on the USB flash drive.
Software Revision Updates
** Bradley highly recommends installing the latest software to maintain optimum product performance
LVQ002 - Legacy Software Update
Change Log
"BOOTUP" illuminates ALL WashBar LEDs in red, green and blue before entering standby allowing a customer to see if all colors of the LEDs are functioning.
"TIMEOUTS" ALL function independently. This allows other functions that are not timed out to remain operational. (Ex. If the dryer is timed out the soap and water will operate.)
"CONFIGURATION MODE" will close automatically after 10 seconds. (previously 25 seconds)
"DEFAULT" for standby LEDs brightness is now set to DIMMER setting rather than the previous default of Bright. Updating software will not change this user configured setting. User will need to go into configuration mode to set to DIMMER setting.
Water purge activates within 24 hours of no water use. The water run time is 5 seconds and is not user changeable. Water purge will active no matter what state the WashBar is in automatically.
LVQ001 - Legacy Software Update
Change Log
Dryer delay removed when water sensors are active
Water solenoid chatter in rare instances corrected
WashBar LEDs now indicate errors during standby mode
Dryer turning off immediately then turning on the water if water sensor 2 is activated while the dryer sensor is activated. Changed to only immediately switch if dryer sensor is not sensing and water 2 is sensing
The water sensor no longer activates the soap dispenser
Being too close to a sensor acts like normal sensing
Dryer timeout reset starts to occur when the user first removes their hand from the path of the sensor. Timeout will reset regardless of whether or not the user's hand is back in its path